3 Steps to Winning More Sales
1 - Discovery Call
Let's first jump on a call together and talk about your business and goals; let's see if we're a good fit.
With this free Discovery Call consultation, we will review your current marketing initiatives– what's working and what's not.
2 - Marketing Audit
If your needs meet our capabilities, then the next step is a Marketing Audit which will help you know where you are.
It showcases how you stack up against the competition. It will highlight areas you're doing well in, and what areas need improvement. Having a good understanding of where you are is the first step in charting a course to where you want to be.
3 - Plan, Implement & Grow
Once we complete the Marketing Audit, we'll provide a Marketing Strategy Roadmap & Action Plan that will help break things down and outline a path to help you get to where you need to be.
The Marketing Strategy Roadmap will guide you through a step-by-step plan for tackling trouble spots in your marketing efforts.
OUR PARTNERS & PLATFORMS INCLUDE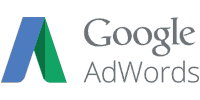 To Win You Need the Right Plan
The On Your Marketing team has the secret sauce for converting Strangers into Buyers… profitably and predictably.
Our strategic 4-part process, we affectionately call the Wheel of Progress™, formulates organized thinking, achieves disciplined execution, and delivers predictable results.
This proven framework for tackling all-things-marketing helps produce the best returns on your marketing investments.
We conduct an in-depth analysis of your current marketing strategies and help you architect a fully integrated digital marketing strategy.
We help you execute your marketing strategy and campaigns, ensuring each stage is fully implemented, automated, tested and performing well.
Metrics and Key Performance Indicators (KPIs) are baked into everything we implement, helping you monitor your ROI for all campaigns. We consistently test and optimize for improvements.
We help train your team to deliver your brand consistently and confidently.
What Makes Us

Different

Better
When it comes to marketing their service businesses, many business owners struggle with their marketing initiatives. In this age of digital disruption, new tools have altered how a business sells, flipped the tables on the typical customer relationship, and introduced a glut of new marketing channels and competitors. Traditional off-line businesses are often overwhelmed in building and maintaining effective digital marketing processes. OnYourMarketing helps service businesses like yours effectively tackle the digital marketing landscape and break through the noise.
We know how hard it is to build an integrated digital marketing strategy. It's not like designing the Yellow Pages ads of yesteryear.  When you partner with us, your ads will create interest, your website will convert, your team members will become a sales force, and your business will get more results with less work.
OnYourMarketing (OYM) is a team of experts that has practiced all-things-marketing for decades. The team has consulted with hundreds of companies in tech, fitness, health and home services, with a special love for the local service business. Clients have dramatically increased their revenue and profitablity after partnering with OYM and implementing Lifecycle Marketing with our Wheel of Progress™ method in their businesses.
Reviews
So glad to finally have an automated solution in place. Money well spent. Great experience and highly recommend!
-Telly Rollinger, Doodys Inc.
Have used them for three launches. One seven figure launch and one multi seven figure launch. We were very happy with them as our partners.
- Ben Croft, Modern Methods Marketing
We did an implementation with them, and we went from good to great. I highly recommend the implementation. No problem giving this 5 Stars. Keep up the great work.
- Michael Palmer, Pure Bookkeeeping