3 Steps to Winning More Sales
1 - Schedule a Call
Let's talk about your business and goals. We'll review your current marketing initiatives, and we'll gather the info we need to provide a more in-depth analysis.
2 - Get a 'Backwards' Plan
We'll review the findings of our analysis, including your strengths and weaknesses. We'll present a Backwards Marketing Plan™ for moving forward. We start with the end in mind to ensure strategy, planning, and execution align with your goals.
3 - Plan, Implement & Grow
With a strategy and plan in place, we help your home service business win online and become the clear choice in your market.
OUR PARTNERS & PLATFORMS INCLUDE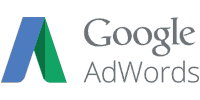 Customers are Searching for Your Services Online
Your potential customers are searching on Google right now. If you want to become the clear choice in your market, you need to show up:
at the top of search results,
with authority, and
well-liked.
This builds instant trust and credibility.
Even more, you need the right digital strategy, a solid plan, and skilled execution with the right tools and technical expertise. Only this combination of capabilities can unleash your company's full potential.
The Compounding Customers Method™
Most companies struggle showing up well on Google, but we make it easy. Our Compounding Customers Method™ is a 4-step, comprehensive approach that positions you as the preferred provider in your area.
Google My Business & Local Pack
Omni-Marketing & Retargeting
Conversion Rate Optimization
Our Compounding Customers Method™ combines a comprehensive digital marketing strategy, a solid plan, and skilled execution with the right tools and technical expertise. We help you become the clear choice in your market. Take the first step: talk with an expert and start your Backwards Marketing Plan™ today.
Digital Marketing Solutions That Bring More Sales
I have been fortunate enough to work with Tim at OnYourMarketing for many years, and he has completely transformed how we both market our business and interact with our customers. Technology is so powerful, yet daunting, and Tim and his staff have that magic mix of knowing business, marketing and IT. It is hard to find the right team who can cross-pollinate all three of those legs. OnYourMarketing more than doubled our site speed and enhanced our messaging. They built an automation piece with Infusionsoft that helped us go from a very manual sales process each season during the sprinkler turn-off and turn-on to a completely automated process. With this single implementation, we saved $20K/year in labor costs, offered a superior customer experience, and we've more than doubled our sales. Tim is the kind of guy where I tell him my pain points, and he comes up with a solution. Not to mention, he's a super likeable guy whom I always look forward to catching up with personally. So grateful for him and his team's work!
- Reed L., Affordable Lawn Sprinklers and Lighting
Nothing on our old website was worth salvaging, so Tim and his team did a complete website rebuild for us. We tripled our site's speed-- which is huge for SEO. Tim was great at building our SEO presence in a super-competitive market. Also glad to finally have some marketing automation in place; it feels good to know I don't have to do it all anymore. Money well spent. Great experience and highly recommend!
- Brian P., Enlyten Energy
OnYourMarketing helped us increase sales in 3 main ways-- 1) We increased the number of customers. 2) We increased the average order size. And 3) We increased the number of repeat purchases. OYM helped clarify our messaging and filled our sales funnels to the brim. They also built an automation system that increased the number of touches with our clients, ensuring our relationship with them is ever-present. Tim was great to work with and was a team player with my in-house marketing manager. 
- Private Customer